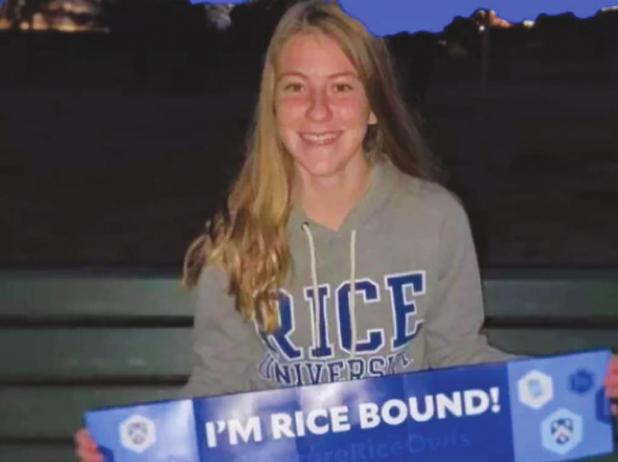 Cub Spotlight
Thu, 02/25/2021 - 12:00am
Olney High School: Kiara Allen
Kiara Allen is a senior at Olney High School. When discussing the highlights of her senior year, Kiara said that she has really enjoyed band and basketball this year, as well as being able to hang out with her friends.
Allen was recently accepted into Rice University for fall 2021. "I'd honestly never heard of Rice until last October. Kelly Mahler told me about Rice being the "Harvard of the South," and after researching Rice, I found out they had a cool band, great education, and some crazy traditions that all sounded perfect to me. I was completely sold when I found out they had the world's largest water balloon fight every year," Kiara said.
Allen was ecstatic when she found out she was accepted, stating that "When I first opened the letter, I couldn't stop smiling because of how happy I was. I got the acceptance letter online and didn't close out of that tab for a few days." Kiara is majoring in Kinesiology and wants to become a basketball coach--saying that she would like to become a coach at a large high school where she can hopefully make a positive impact on kids' lives.
When asked what piece of advice she would give to younger students, Allen said "Don't let things get you down for too long because your whole life is ahead of you, and be yourself, not what other people want you to be." Allen has been inspired by multiple people in her life. "Both of my parents and my close friend, Gail Scott, have inspired me the most by showing me how to be humble and strong, and by being selfless and encouraging me every day."