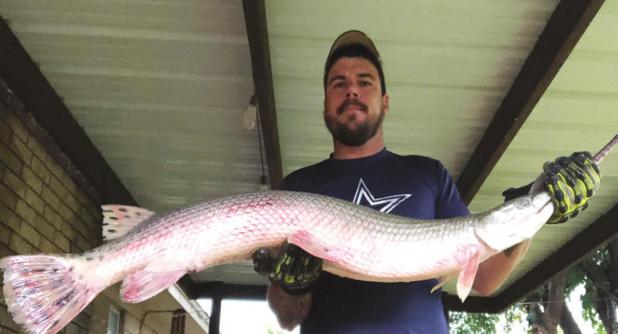 Record Catfish Caught at Lake Graham
Thu, 11/12/2020 - 12:00am
Olney residents, Will Johnson and his fishing buddy, Terry Ward, recently caught a pending lake record blue catfish at Lake Graham on Nov. 1. The blue catfish (pictured right) was 26.75 lbs and 40" long.
This is their second lake record fish caught at this lake. Johnson currently holds the record for the largest long nose gar caught last year. The gar was 19.75 lbs and 43.5" inches long.
The catfish was released back into the lake.