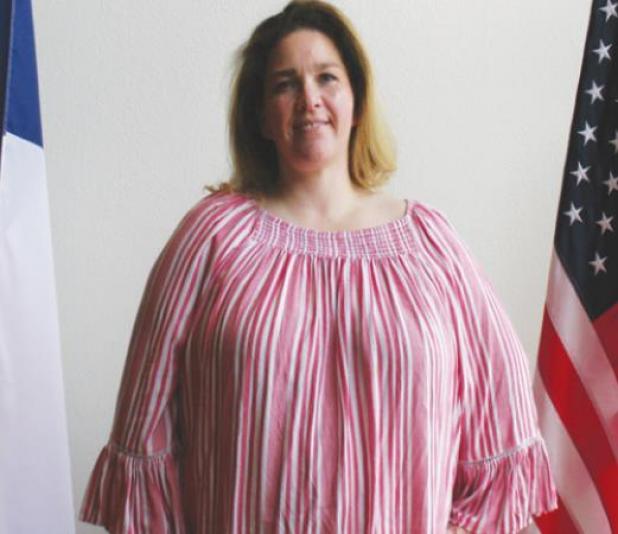 Meet the candidates for City Council
Thu, 04/22/2021 - 12:00am
By:
Will Sadler | Photojournalist
Meet the Olney City Council candidates before casting your vote in the May 1 general election. The six candidates running are Chuck Stennett, Sean Osborn, Harrison Wellman, Charlotte Bond, Tommy Kimbro and Brad Simmons. The Olney Enterprise reached out to each candidate but only five were available to provide information for use.
Harrison Wellman: "With pride, I will be running for an elected position on City Council. I have been a resident of Olney for five years and I am proud to call Olney home. My wife Madison was born and raised in Young County, and we are blessed to have our two children (Cutter-6, Will-2) growing up in such a great place. I previously served on the City Council (2018-2020) and continue to work diligently with our city officials to facilitate growth in Olney. The City of Olney currently has several things in the works, and it is imperative we have strong leadership to help guide the city to continued growth. I plan to help the city officials with decisions that will ultimately affect the structure of the town over next 100 years. We have outdated infrastructure, streets in poor condition, and other outlying issues around town that need attention. I want to help the City find solutions to these challenges we face and develop a strategy that will help sustain the city for many years to come. If elected, it would be an honor to serve on the City Council again."
Sean Osborn: "I'm running to be a city council member because I want to do my part to help make Olney the best it can be. I have lived here for around six years now. I work here in Olney at Tower and I'm raising my family here. I have my wife Makayla and 3 children, so I want nothing but the best for my wife and kids. I want this to be the best town, for not just my family, but for other families as well."
Charlotte Bond: "As a home owner, a mother, an employee of a business that resides within the city limits of Olney; I'm greatly impacted by the decisions that are made by our council and because of that, and my want to try to help out a community that has done so much for me and my family already, I would like to be considered for city council."
Chuck Stennett: "I have been on the council and we have a lot of things in the works that I would like to see followed up and completed. [For example] getting the water plant up to date, updating city [water line] maps that will help when there is a water leak so that the water department will not have to shut everything down, along with numerous other ongoing projects."
Brad Simmons: "My name is Brad Simmons. I was born and raised in Olney. I am the middle son of three boys to Rodney and Jan Simmons also of Olney. I spent twelve years in the Houston area where I met my wife, Kristy, and had our daughter, Makayla. In 2012, I realized that raising my family in the town where I was brought up was the best option for us. Olney is a special place. We hold our family, friends, and values close to our hearts. We care for one another and offer support wherever needed. I am running for City Council to be able to give back to our community, help maintain the growth that has been happening over the past few years, and because I love MY town. This town belongs to its residents, and we need to care and protect it. Help me protect our town by voting for me to be one of YOUR City Council members."
As the legislative arm of our town's government, council members are responsible for appropriating funds, passing laws and ordinances, approving budgets, and other actions that help govern our city. The term length for council members is two years, however the City of Olney does not have a limit on how many consecutive terms members can serve.
The general election will be on May 1, with the polling location located at the Olney Community Library and Arts Center, 807 W. Hamilton Street, Olney, Tx.