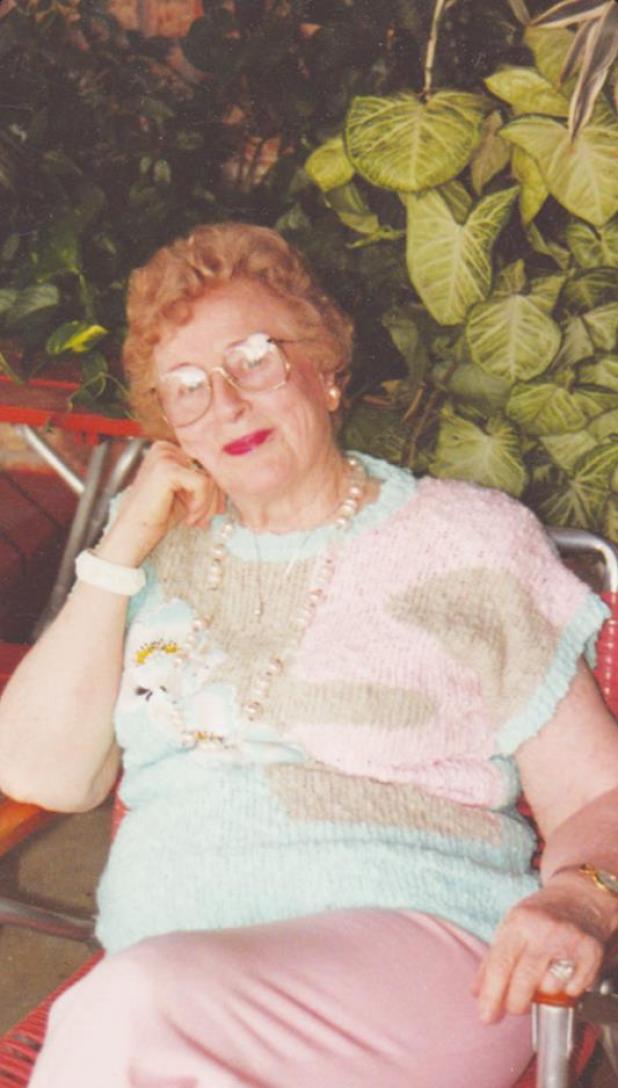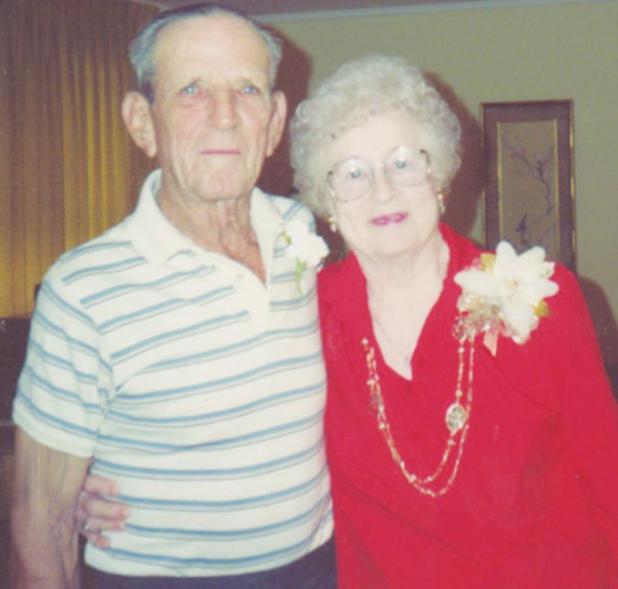 Celebrating National Women's History Month: Juanita Schlegel
Thu, 03/25/2021 - 12:00am
Mrs. Juanita Phillips Schlegel was selected to celebrate the final week of National Women's History Month. While checking with students that began their schooling years in Olney as early as the 1940s, we discovered that former students remembered Miss Phillips as not only a good teacher, but she also made the learning process interesting. As a "great storyteller" she helped her students develop a love of reading—especially in an era where there were no television and very little radio.
Mrs. Schlegel, daughter of Silas and Maude (Hines) Phillips, was born in 1916 in Royse City, Texas—a small community not far from Dallas. She moved to Olney after Olney ISD offered her a job teaching school.
While working as a teacher and boarding close to school, Miss Phillips chose to walk to and from work each day and would pass the Schlegel Service Station. The owner, Martin, wondered who the pretty lady was. The two dated, and eventually married in 1941. One year after they were married, Martin joined the U.S. Navy and served in the South Pacific during World War II. The couple exchanged letters frequently while he was away. He returned home in 1945 as a Chief Petty Officer, and he resumed his ownership of the Schlegel Service Station for more than 30 years. The couple celebrated 60 years of marriage in 2001, one year before his death.
Mrs. Schlegel was active in the Olney community, having membership in several social clubs such as the Amity Club, the Junior Altruistic Club, the Music Club, the Olney Business and Professional Women's Club and the Retired Teachers Association.
Between engaging in altruism within the community and teaching, Mrs. Schlegel was a dedicated mother to their two daughters, Judy Kay, who preceded her in death in 1965, and Penny. Penny and her husband Kevin Kelly (son of Pat Kelly of Olney) reside in Carrolton, Texas, and they have two children, Alan and Jill.
When discussing the loss of Judy Kay, who was born a little more than 2 pounds, Penny said she admired her mother's strength to get through that loss. The doctors told her that Judy would not live past age 10, but she survived until she was 16 years old because of her mother's strong faith and support.
Penny shared that her mother and father faithfully attended church, but they worshipped separately.
"My mother was Methodist, and my dad was Lutheran. My sister Judy attended church with Dad, and I went to church with Mom. We were members of First United Methodist Church in Olney," Penny said.
Mrs. Schlegel's students shared how much they loved her as a teacher. Penny said she was in her class in middle school, but her mom would never call on her, although she frequently raised her hand. She recalled that her mother was strict, but well loved.
The best advice Mrs. Schlegel gave to her daughter was to be honest and always tell the truth.
"She really wanted me to have high standards," Penny said.
Mrs. Schlegel died when she was 92, and her legacy as a teacher with 34 years of service has proven true with the adage that says, "A teacher takes a hand, opens a mind and touches a heart."
Stop by Olney Heritage Museum to view the letters exchanged between Mr. and Mrs. Schlegel while he was serving in World War II. Also, on display, is Mr. Schlegel's U.S. Navy Chief Petty Officer Coat.