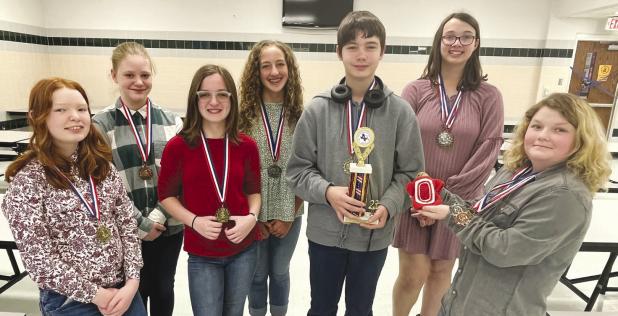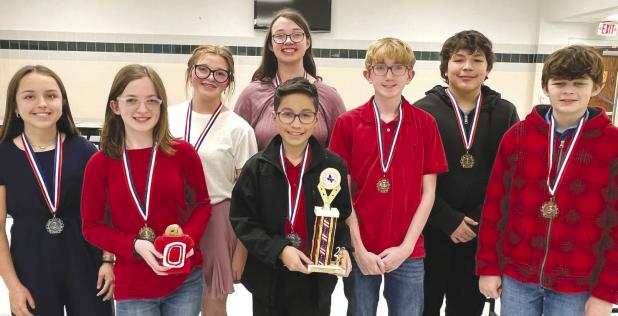 OJH science, math team brings home top awards
Thu, 03/16/2023 - 12:00am
The Olney Junior High School TMSCA [Texas Math and Science Coaches Association] Team represented well on Saturday, March 4 when they attended the Texas Math and Science Coaches Association Regional Meet in Azle. In this Regional meet, students were able to qualify for the state competition by earning a predetermined score, by placing as one of the top three individuals by classification by grade level, or by being on one of the top two teams on any or all of 4 contests: Number Sense, Calculator Applications, Mathematics, and Science.
OJH brought home the top team awards in all four events for 2A schools and the Sweepstakes award, earning more cumulative points than several 5A and 6A schools. Sophie Roach earned "Top Gun" for 2A competitors placing 1st in Number Sense, 1st in Calculator Applications, 1st in Mathematics, and 2nd in Science. Tucker Cortinez and Mackenzie Berngen were added to the list of State competitors. Olney Junior High will take 28 competitors to the State meet in San Antonio on April 1. The team is coached by Ms Rhonda Geter and Dr. Greg Roach.
Congratulations to the Olney TMSCA Team for bringing home Sweepstakes at their Regional Qualifying Meet in Azle!