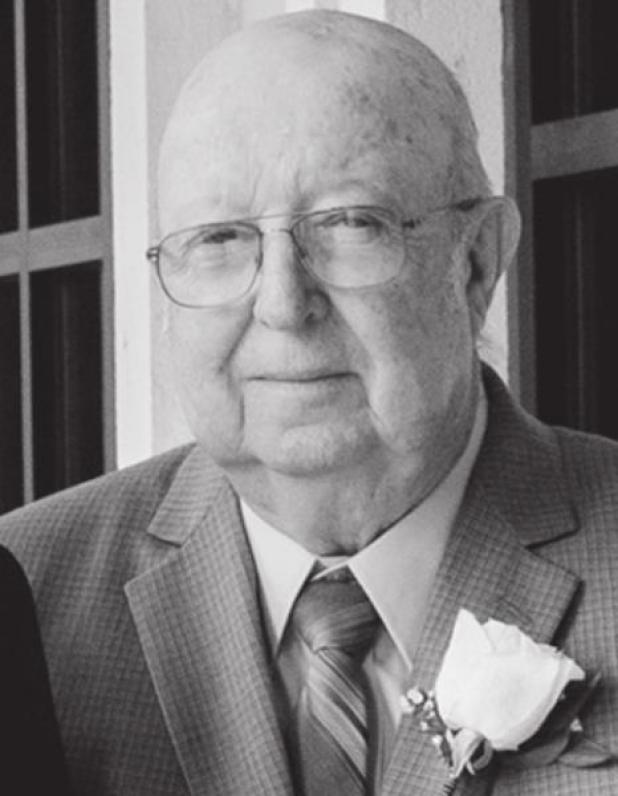 Obituary: William Carroll Wooley
Thu, 10/07/2021 - 12:00am
OLNEY - Wm. Carroll Woolley, 81, died unexpectedly September 28, 2021, at his home. He was born June 6, 1940 in Florien, Louisiana, the son of John Wiley and Thelma (Geohagen) Woolley.
Carroll graduated from Florien High School, Class of 1958. Following graduation, he attended East Texas Baptist College in Marshall, Texas on a basketball scholarship, then transferred to Northwestern State College in Natchitoches, Louisiana where he played basketball, graduating with a Bachelor of Science in Recreational Sports and Mathematics in May of 1962. On December 22, 1962 he married Sandra Greene of Fenton, LA, whom he met while at Northwestern State.
Following the wedding, Carroll and Sandra moved to Causey, New Mexico where Carroll served as school principal and math teacher for two years. During this time, he received his Masters in Education Administration from Eastern New Mexico University in Portales, and he earned his private pilot's license in Muleshoe, TX. In 1966, the couple moved to Crownpoint, New Mexico (McKinley-Gallup County) where Carroll taught math and coached Navajo junior high students.
In 1967, Carroll accepted a position teaching math at Olney ISD where he served for thirty years both in the high school and jr high. In 2005, the Lord saw fit to allow Carroll to prevail against a rare blood disorder, pure red cell aplasia, while also continuing instructing the students at Olney Jr. High. For fifteen summers, Carroll was employed as a crop-duster working for Jay Evanson and Lew Hooten. He also volunteered as a pilot with the Civil Air Patrol.
The area surrounding Olney provided the backdrop for Carroll's passion as an outdoorsman, enjoying both fishing and hunting as well as photography. Carroll was a lifetime member of both the National and Texas Rifle Associations as well as a member of the Young County Amateur Ham Radio Club. Additionally, He was a member of the Retired Teachers Association. Following retiring from teaching, Carroll volunteered for twenty summers serving the Gunnison Colorado National Forest Service until the Covid lockdown of 2020 closed the forest to visitors.
Carroll actively served his Lord Jesus Christ through serving in various ministries at First Baptist Church Olney. He not only served as a deacon, but taught Mens Adult Sunday School which included a series on the book of Revelation. He also served as an usher, a Safety Team Member, as well as assisting with service projects and serving on various committees.
Surviving in addition to his wife, Sandra, are his daughter, Leah Milton and her husband, Rod, of Southlake and his son, Darrell, of Olney; ten grandchildren, McKenna Baker (Josiah) of Monterey, CA, Stafford Milton (Danielle) of Hudsonville, MI, Cameron Milton of Grapevine, TX , Gage Milton (Ruth) of Lewisville, TX , McCrae Milton, McKalyn Milton, Briggs Milton, Nash Milton, McKelle Milton and McCaule Milton, each of Southlake, one great-grandchild, Ian Milton, one brother, Don Woolley and his wife, Frances, of Mesquite, TX, niece Terri Haney (Chet) of Greenville, TX and nephew Kevin Woolley (Julie) of Lindsey, TX, including several great nieces and nephews. Memorials may be made to First Baptist
Memorials may be made to First Baptist
Church, P.O. Box 734, Olney, TX 76374.
Funeral service will be held at 2:00 pm on Saturday, October 9, 2021 at First Baptist Church, Olney, Texas, with Chad Edgington, officiating. Burial will follow at Restland Cemetery in Olney under the direction of Lunn Funeral Home.
Condolences may be sent to the family at www.lunnfuneralhome.com.