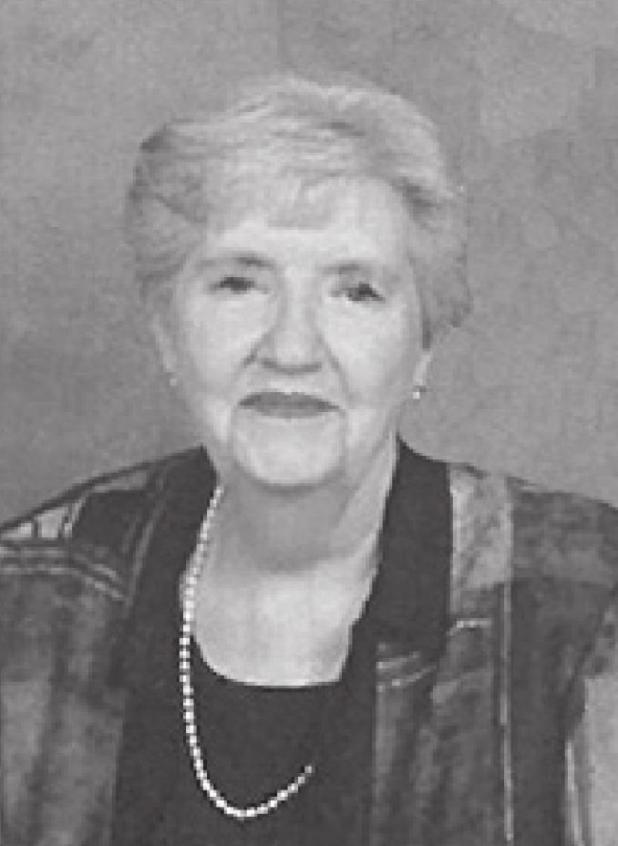 Mildred Sale Sharman
Thu, 12/23/2021 - 12:00am
On Monday, December 6, Mildred Sale Sharman passed away in Lynchburg, Virginia. She was born February 11, 1934, to the late Forest Edward Sale and Nell Campbell Sale in Amherst County.
Mildred or "Mikey" to her beloved husband, close family members and friends, is survived by her husband of 67 years, O.C. and four children: Jan (Rodney), Sharon (Marvin), Owen (Rick) and Gay (Todd). Known as "Nanny" to her eight grandchildren; Gabe Simmons, Brad Simmons, Dane Simmons, Clay Tinsley, Sara McKellop, Marshall Tinsley, Benjamin Payne, and Matthew Payne; ten great grandchildren; two sisters, Mary Parr and Geneva Watts, husband Bud; and sister-in-law, Jackie Sale. Mildred lost her only brother, Ralph Sale, in September.
After marrying O.C. (the sailor from Texas) they moved to Texas where he finished Baylor University and started his teaching career. She always held-out they would move back to her beloved Virginia. They did so in 1979 and built her dream house on the Sale family farm.
Mikey was first and foremost a loving wife, mother, and homemaker. She was an excellent cook, known for her coconut cream cheese pound cake, pimento cheese, and awesome chicken and dumplings. Later in life, she worked and retired from Amherst County Public Schools.
She was a member of Midway Baptist Church where she was active in the WMU, VBS and taught Sunday School. She rarely missed a grandchild's baseball game or grade school graduation ceremony.
The family wishes to thank Betty, Carolyn, Delois, and Rose for the loving care they provided for many years.
A funeral service was held at 10 a.m., Saturday, December 11, 2021, at Midway Baptist Church in Amherst, Virginia. Arrangements were under the direction of Tharp Funeral Home & Crematory in Lynchburg, Virginia.
In lieu of flowers, consider making a donation to Midway Baptist Church, 4695 Lexington Tpk., Amherst, VA, 24521, or Michael J. Fox Foundation for Parkinson's Research, P.O. Box 5014, Hagerstown, MD, 21741-5014.