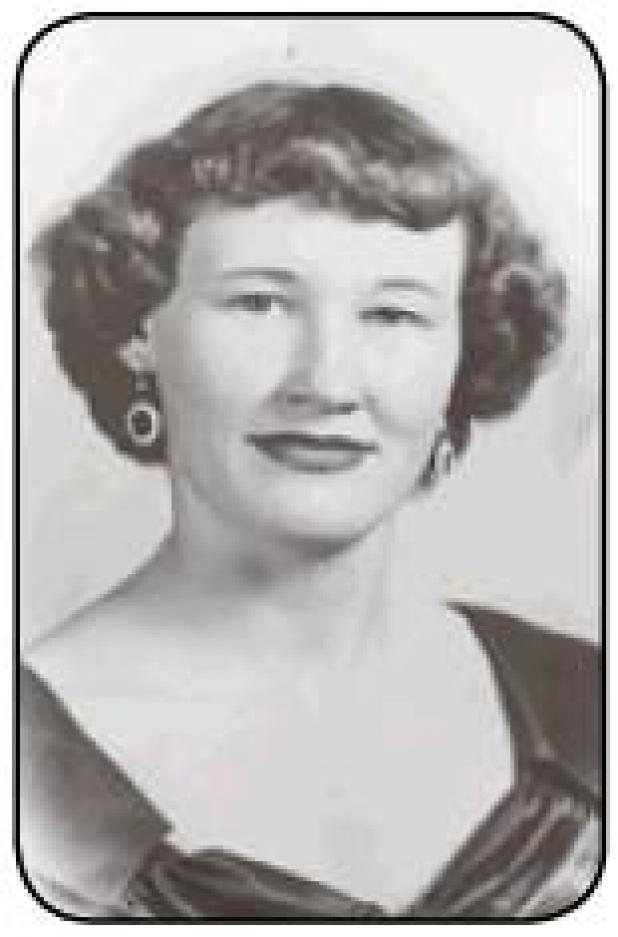 Mary Buckley
Thu, 05/09/2019 - 12:00am
Mary Buckley, age 85, of Loving, Texas, passed away Monday, April 29, 2019 at Garden Terrace Healthcare in Graham, Texas. Memorial graveside services will be at 3:00 p.m. on Saturday, May 18, 2019 at the Archer City Cemetery. Arrangements are under the direction of Lunn Funeral Home of Olney.
Mary was born October 31, 1933 in Hermleigh, Texas to the late August B. and Nola Margaret (Harris) Smith. She was a retired Nurses Aide. She was a member of the First Baptist Church of Archer City and a member of the American Legion in Archer City. She loved to work cross word puzzles and word search puzzles. She and Billy Buckley were married in 1982 in Long Beach, California. He preceded her in death on August 25, 2011. She was also preceded in death by a brother, Lee Roy Smith.
Mary is survived by her two daughters: Melissa Manley of Loving and Saundra York of Olney; three sons: David Boone and Richard Boone, both of Graham and Billy Boone of Bowie; one sister, Patsy Bates of Archer City; two brothers: J.B. Smith of Denton and Odell Smith of Robertsdale, Alabama; eleven grandchildren and thirteen great-grandchildren.
Memorials may be made to Garden Terrace Healthcare, 1224 Corvadura Street, Graham, Texas 76450 or to Olney Hamilton Hospital Foundation, P.O. Box 158, Olney, Texas 76374.
Condolences can be sent to the family at www.lunnfuneralhome.com.