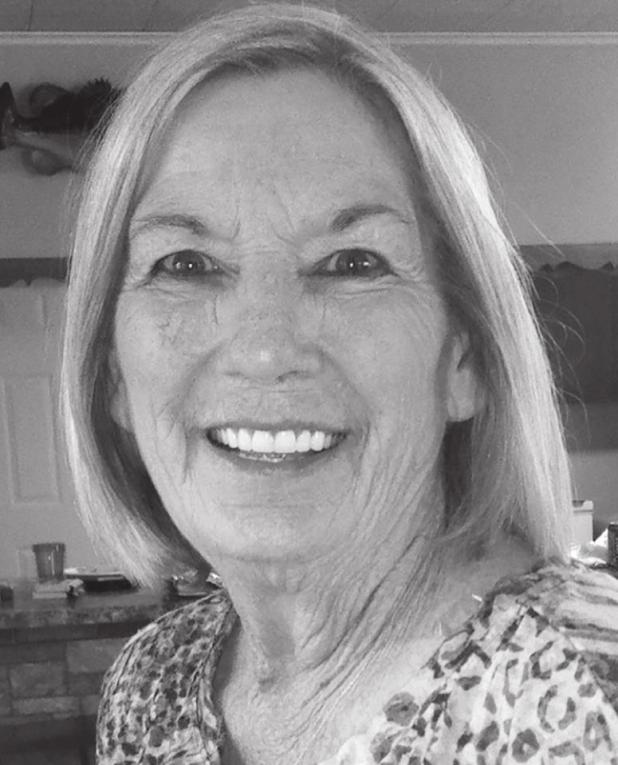 Martha Carnley
Thu, 09/17/2020 - 12:00am
Martha Carnley, age 76, passed away on Friday, September 4, 2020 at Grace Care Center in Olney. Funeral services will be held at 10:00 a.m. on Tuesday, September 8, 2020 at Southside Baptist Church in Olney with Andy Graham, pastor, officiating. Burial will follow at Newcastle Cemetery. Arrangements are under the direction of Lunn Funeral Home of Olney.
Martha was born on February 24, 1944 in Wichita Falls, Texas, to the late W.W. "Buck" Brown and Mary Lorine (Kirksey) Brown. She married Garl Winston Carnley on June 7, 1958 in Graham. He preceded her in death on August 27, 1989. She was the former owner of Pat Walker's Figure Salon in Graham for several years. Martha moved from Graham to Olney in 2015 and was a member of Southside Baptist Church. She liked to cook and clean, read books, crochet and really enjoyed dancing. More than anything else, she adored her grandchildren.
She was preceded in death by her parents, her husband, a daughter, DeAnna Lyn Spitzer, two brothers, two sisters, and a grandson, Chase Spitzer.
Martha is survived by one son and daughter-in-law, Garl and Natalie Carnley of Olney; one brother and sister-in-law, Sam and Betty Brown of Graham; one sister and brother-in-law, Barbara and Tommy Arispe of Graham; three grandchildren, Kati Terry of Olney, Jay T. and Halie Spitzer of Austin, Kalee and Chico Acosta of Stamford; three great-grandchildren, SkyLyn Terry of Olney, Jaden Acosta of Stamford, Jackson Acosta of Stamford; and numerous nieces and nephews.
Memorials may be made to Hamilton Hospital Foundation, P.O. Box 158, Olney, Texas 76374 or to Southside Baptist Church, P.O. Box 155, Olney, Texas 76374.
Condolences to the family may be made at www.lunnfuneralhome.com.