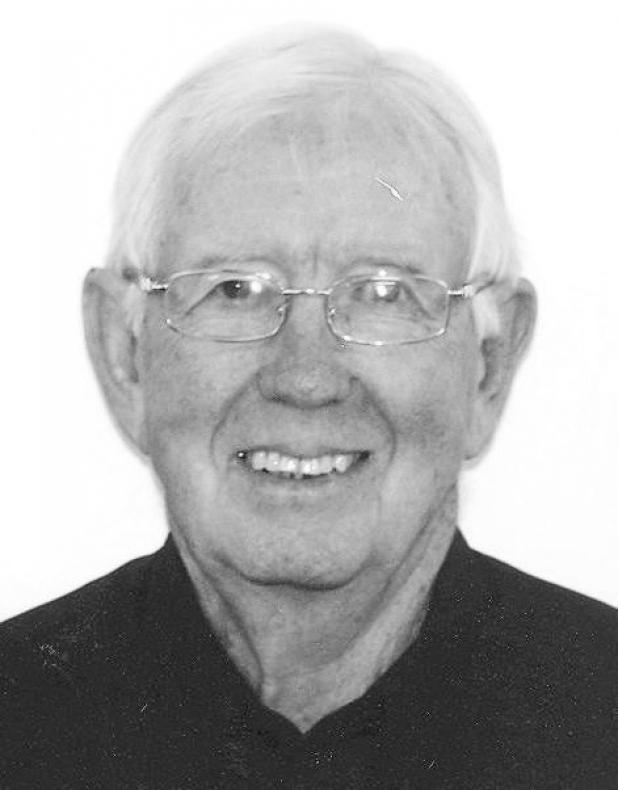 Johnie Ray Goldsmith
Thu, 03/02/2023 - 12:00am
Johnie Ray Goldsmith, age 89, passed away Sunday, February 19, 2023, in Wichita Falls. Visitation will be held from 6:00 p.m. to 7:00 p.m. on Tuesday, February 21, 2023, at Lunn Funeral Home in Olney. Funeral services will be held at 11:00 a.m. Wednesday, February 22, 2023, in the Chapel of Lunn Funeral Home with Mike McKinney, interim pastor of Southside Baptist Church in Olney, officiating. Burial will follow at Restland Cemetery in Olney. Arrangements are under the direction of Lunn Funeral Home of Olney.
Johnie was born on May 2, 1933, in Padgett, Texas to the late Raymond and Ena (Clifton) Goldsmith. He attended school in Olney and was a lifetime resident of Young County. He married Joyce Sutton on January 3, 1952 in Olney. He was a faithful member of Southside Baptist Church where he served on the finance committee for twenty-five years and had also served on every church committee at some time. Johnie was of the generation of hard workers. He had worked for Megargel Drilling Company, Bill Lisle Drilling, Snow Aeronautics and Coachmen Industries before becoming the owner/operator of Johnie's Paint and Body for twenty-five years. Johnie loved being outdoors and was always doing something. He and Joyce loved to travel with their friends in their RV, especially to Fredericksburg to see the bluebonnets. They also enjoyed attending Bluegrass Festivals.
Johnie was preceded in death by his parents, four brothers, six sisters and two sons: Dale Goldsmith and Danny Goldsmith.
Johnie is survived by his loving wife of 71 years, Joyce Goldsmith of Olney; one son and daughter-in-law, Darrell and Cindy Goldsmith of Olney; two grandchildren: Devin and husband Ryan Fowler of Dallas and Corey Goldsmith of Dallas; one brother-inlaw, Mack Devrow of Graham; and many beloved nieces and nephews.
Memorials may be made to Southside Baptist Church, P.O. Box 155, Olney, Texas 76374 or to Hospice of Wichita Falls, 4909 Johnson Road, Wichita Falls, Texas 76310.
Condolences may be expressed to the family at www.lunnfuneralhome. com.