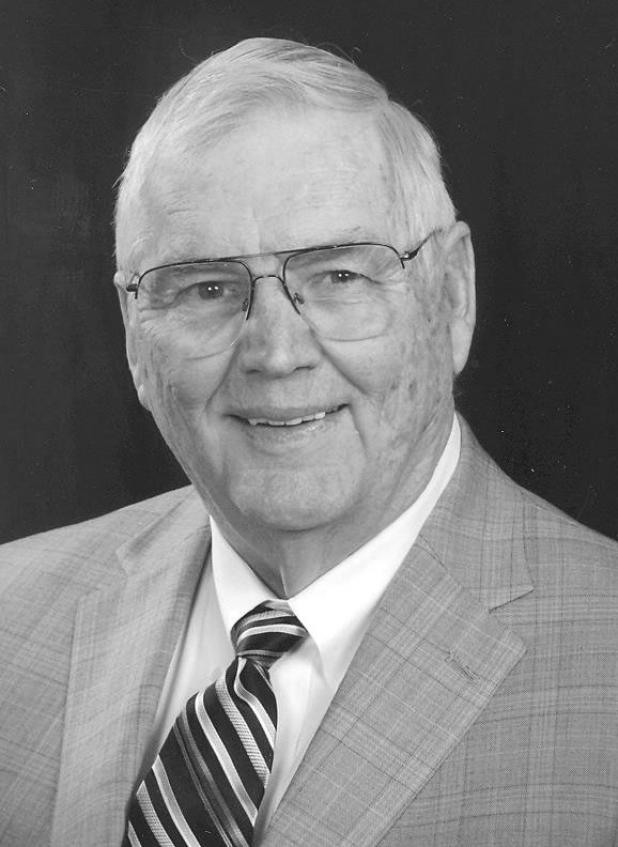 Gerald Doyle Cumpton
Wed, 02/08/2023 - 12:00am
Gerald Doyle Cumpton
Gerald Doyle Cumpton, age 85, passed away on Sunday, January 15, 2023, in Olney, Texas. Visitation will be from 6:00 p.m. to 7:00 p.m. on Wednesday, January 18, 2023, at Lunn Funeral Home in Olney. Funeral services will be held at 11:00 a.m. on Thursday, January 19, 2023, at First Baptist Church Olney with Pastor Chad Edgington officiating. Interment will follow at Pioneer Cemetery in Olney. Arrangements are under the direction of Lunn Funeral Home of Olney.
Gerald was born on March 1, 1937, in Graham, Texas to the late Fairy Doyle Cumpton and Sarah Vela (Crumpton) Cumpton. He graduated from Graham High School in 1955 where he played football. He attended Texas Christian University on a football scholarship from 1955 to 1960. He was drafted by the Chicago Cardinals, but instead decided to pursue teaching History and coaching. He coached at several schools in Texas including Abilene, Ranger, Pittsburg, and Olney. He married Ann Myers of Olney on March 24, 1962. Gerald loved to serve as deacon, taught Sunday school, and sang in the choir where he was a member at First Baptist Church, Olney, Texas. Gerald made a profession of faith when he was in high school.
He also worked at First National Bank of Olney. Later he owned his own company 3-C in the oil field business until his retirement.
Gerald is survived by his wife, Ann of Olney and three children; son, Joe Cumpton of Olney, daughter, Mary K Edwards of Rockwall, Texas and husband Scott Edwards, son, John D Cumpton and wife, Donna Cumpton of Olney, Texas; one brother, Kenneth Cumpton and wife, Becca Cumpton of O'Fallon, Illinois; two nieces, Sharon Shoemate Kominek, of Graham, Texas and Sandra Shoemate Carter and husband DeWayne Carter of Throckmorton, Texas.
He is also survived by his grandchildren, Jonathan Cumpton, Elijah Cumpton, Katherine Comeaux and husband Zachary Comeaux, Kyle Edwards, Hannah Edwards, Sam Edwards and wife Anne Maris Edwards, Jacob Edel, Lindsey Becknal, Dustin Becknal, Hayden Becknal, and eight great grandchildren.
Gerald was preceded in death by his parents, one brother, Jerry Bob Cumpton, and one sister Barbara Shoemate and brother-in-law Edwin Shoemate.
Memorials may be made to First Baptist Church, P.O. Box 734, Olney, Texas 76374.
Condolences may be expressed to the family at www.lunnfuneralhome. com.