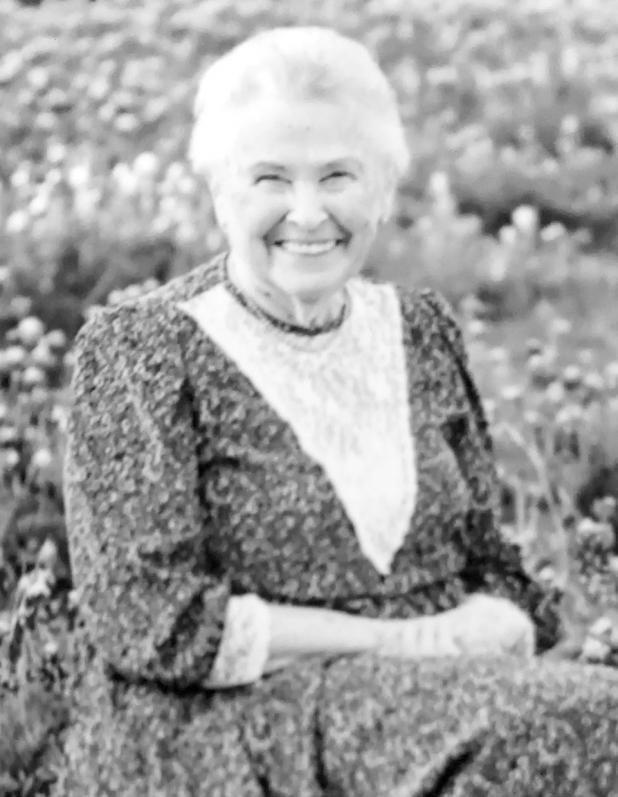 Della Wilhelmine Helena (Dieterich) Heckmann
Della Wilhelmine Helena (Dieterich) Heckmann, 95, died on October 25, 2022, in Georgetown, Texas. She was born near Otto, Texas to Ernst and Gretchen (Berndt) Dieterich on December 5, 1926. She is preceded in death by her beloved husband of 69 years, Harold August Heckmann, her parents, 4 sisters, and 4 brothers. She is survived by 6 children, Gary, Kathleen Fischer (Larry), Michael (Nancy), Lynette, Ronald (Valerie), Timothy (Annette); 15 grandchildren; 19 great-grandchildren; 4 great-great grandchildren; 2 brothers, Ernest and Kenneth (Elizabeth); and sister-in-law Helen Dieterich.
A Celebration of Life was held at Pilgrim Lutheran Church, 8601 Chimney Rock, Houston, Texas, on November 4, 10:30 a.m., with viewing at 9 :30 a.m. A private family graveside service was held at Klein Memorial Park.
Memorials can be made to the Harold and Della (Dieterich) Heckmann Scholarship Fund at Concordia University, 11400 Concordia University Dr, Austin, TX 78726; LCMS Texas District Church Extension Fund, 7900 E US 290, Austin, TX 78724; or a charity of your choice.