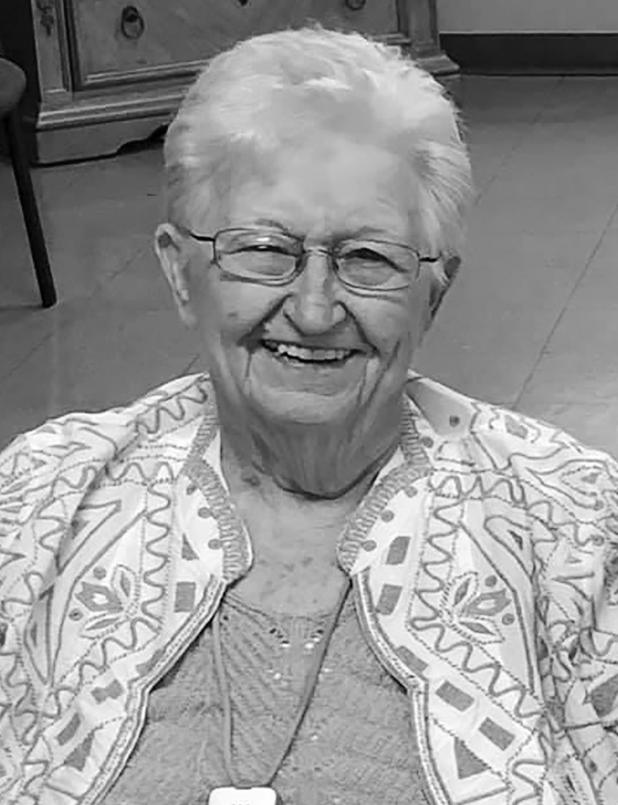 Barbara Joan Hall Walker
Tue, 11/22/2022 - 11:00pm
Barbara Joan Hall Walker passed gently into her eternal home on November 14, 2022. Funeral services will be at 11:00 a.m. on Saturday, November 19, 2022, in the chapel of Lunn Funeral Home in Olney with Rev. David Carpenter, pastor of Cumberland Presbyterian Church, officiating. Visitation will be from 10:00 a.m. to 11:00 a.m. immediately prior to the service.
Interment will follow at Restland Cemetery in Olney under the direction of Lunn Funeral Home.
Barbara was born on August 13, 1935, just outside of Olney, Texas, to the late JB Hall and Willie Anna "Billye" Wells Hall.
Barbara attended Cottonwood and Olney schools until the love of her life, Joe Walker, proposed marriage behind the high school. They married December 6, 1952, and their love story went around the world through his Air Force career. Her service to our country as Joe's wife took her to Denver, Colorado, Albany, Georgia, Shaw Air Force Base, South Carolina, Blytheville, Arkansas, Japan, Germany, and many stops in between before they came home to Olney and lived the rest of their lives. Joe preceded Barbara in death on June 29, 1999. Barbara was a retired bookkeeper and worked for Weaver and Tidwell and for Olney Savings. After she retired, she volunteered countless hours with the Hamilton Hospital Auxiliary, the Red Cross, Young County Olney Sr. Cub Center, the Restland Cemetery Board, and at the Olney Elementary School for over 25 years. She also crocheted gifts for loved ones and as donations to many organizations. Barbara had a very generous nature and was always willing to lend a helping hand to anyone who needed.
Barbara will be missed by her son, Audy Walker of Graham, Texas, her granddaughter, Lauren Sullivan and husband Kevin of Olney, Texas, and her grandson, Alex Walker, and wife Kristen of Lubbock, Texas. She also has two great-grandchildren who were her pride and joy, Foster Joe Sullivan and Harris Lee Sullivan, also of Olney. Barbara was preceded in death by her parents, her husband, her daughter, Joanna Huff, and her little sister, Sherry June "Shorty" Stanford Pippen.
Please send memorials to the Olney Senior Cub Center, P.O. Box 216, Olney, Texas 76374 or Cumberland Presbyterian Church, P.O. Box 756, Olney, Texas 76374.
Condolences may be expressed to the family at www.lunnfuneralhome.com.