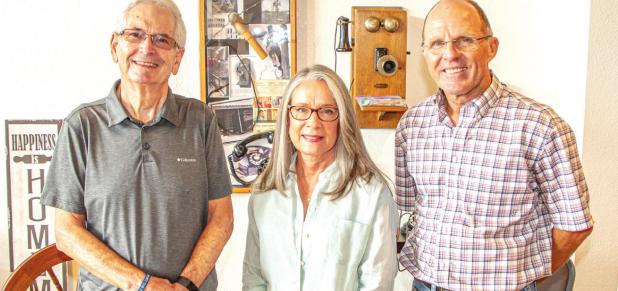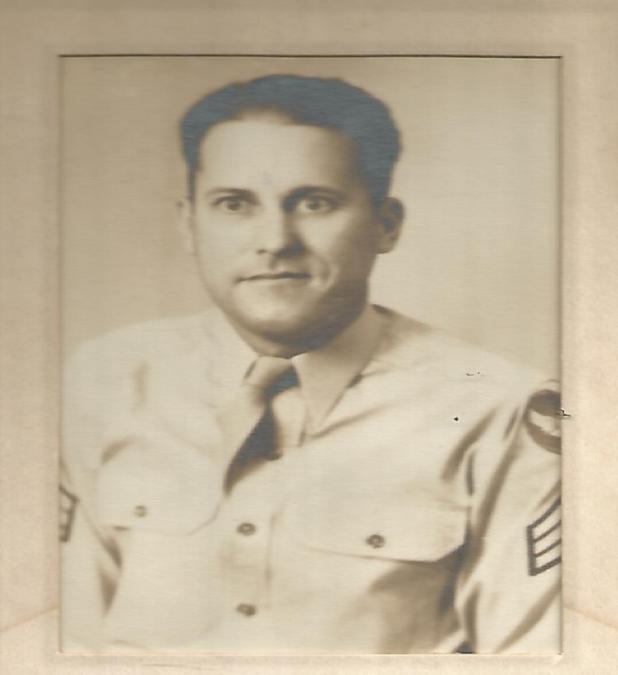 The Travis Edwards Foundation Makes a Huge Impact in Olney
Thu, 09/24/2020 - 12:00am
Travis Edwards was born in 1907 and was raised by a single mother during the Great Depression. His mother's conservative rearing taught him how to live modestly. He resided in Olney all his life, only departing to serve in the military and attend college at Simmons University, now known as Harden-Simmons University in Abilene, Texas.
After joining the navy, Mr. Edwards married Gladys Edwards and worked at First National Bank in Olney for a while. Later, they started a company called Southland Sales, which was in the building on the west side of what is now the dental office located on Main St. The Edwards sold gift items and appliances, and Mr. Edwards also repaired appliances. He and Gladys worked side-by-side until she died in 1989.
Mr. Edwards operated his company for many years while living a frugal lifestyle and saving his money. Because of his conservative way of living, he was able to save his earnings.
"I got involved with the Travis Edwards Foundation because my father's mother and Mr. Edwards' mother were sisters, making us first cousins. When he died, he had accumulated more than a million dollars. He probably never made very much money in any one year, but he saved what he could, and he was able to leave some of that money to three different organizations because he had no children. He also gave some of his money to relatives and friends," Mr. Farmer said.
Mr. Edwards eventually turned to Lewis Farmer for ideas on ways to distribute his savings in the community. After careful consideration, Mr. Farmer said he presented Mr. Edwards with a vision to form the Travis Edwards Foundation that would award grants for charitable causes in Olney. Mr. Edwards died December, 2000 at the age of 93, and the foundation was provided for in his will and established in 2001 with the original trustees being Lewis Farmer, Luke Lunn and Robert McQuerry.
"The foundation started with $600,000 and now has approximately $700,000 today. Since its formation, we have awarded grants in excess of $650,000," Mr. Farmer said. "It has been a great thing for Olney, and for people who don't have children and want to do something like Mr. Edwards would be great for the community."
Mr. Farmer shared a list of some of the organizations who have received grants from the Travis Edwards Foundation, which includes: The Hamilton Hospital Foundation, the Olney Christian Community Center, the Olney School Foundation, Olney Community Library, the House of Mercy, the Senior Cub Center, The Olney Ministerial Alliance, the Cemetery Association, the Olney Fire Department, Keep Olney Beautiful and the Griffin Park project.
"Mr. Edwards was very generous, and he donated to a lot of causes in Olney. He donated the pipe organs to First Baptist Church, valued more than $50,000, and was one of the original donors to the hospital foundation when it began. Although they traveled some, he lived a frugal life, which afforded him the opportunity to give back to the community," Mr. Farmer concluded.
If anyone is interested in applying for a grant, they may contact Lewis Farmer, Julie Stewart, or Ron Rogers. They will provide a simple form that allows them to verify that they are a 501c3 and state how they will use the funds. Those who want to donate to the Travis Edwards Foundation, send donations to P.O. Box 716, Olney, TX C/O the Travis Edwards Foundation. Donations are tax-deductible.
For additional questions about applying for a grant or donating to the foundation, contact one of the current trustees: Julie Stewart, Ron Rogers, or Lewis Farmer.