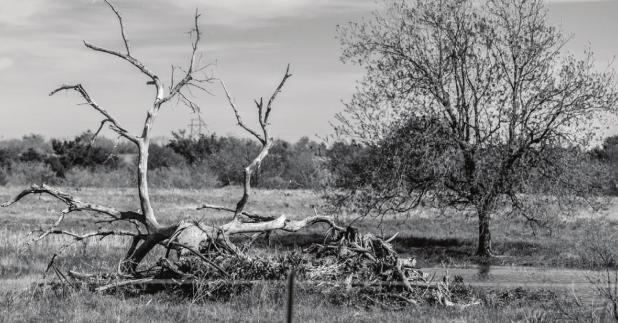 City to consider Stage 2 Drought declaration
Thu, 06/23/2022 - 12:00am
The City of Olney most likely will move into Phase 2 of its Water Conservation and Drought Contingency Plan within the next two weeks and at 65 percent will begin drawing water from Lake Kickapoo to fill the reservoir at Lake Cooper as a result of the heat wave and lack of rain, City official said at the City Council meeting June 13.
The current lake level was 1134.75 feet, or 66 percent full, Interim City Administrator Arpegea Pagsuberon told the Council. At 65 percent, a City contract with the City of Wichita Falls allows it to draw water from Lake Kickapoo to fill the reservoir.
The City's drought contingency plan mandates a Phase 2 declaration when the lake level falls to 1133 feet, Pagsuberon said. The City last month moved to Phase 1, which requests voluntary conservation and bans irrigation or watering between 9 a.m. and 6 p.m.
Phase 2 restricts lawn watering and other outdoor watering or washing to Saturday, Monday and Thursday for odd-numbered street addresses or addresses south of State Highway 114.
Even-numbered street addresses and those north of State Highway 114 may water Sundays, Tuesdays and Fridays. No watering is allowed Wednesday, or between 9 a.m. and 6 p.m.
The Council will vote to move into Phase 2 at its next meeting. Mayor Rue Rogers advised Interim City Administrator Arpegea Pagsuberon to determine how much water the City can draw from Lake Kickapoo.
"Whatever it is, we need to draw the max," Rogers said.
Public Works Director KC Blassingame said he expected a blockage in the water line between Lake Cooper and Lake Kickapoo to be cleared within a day of the meeting.