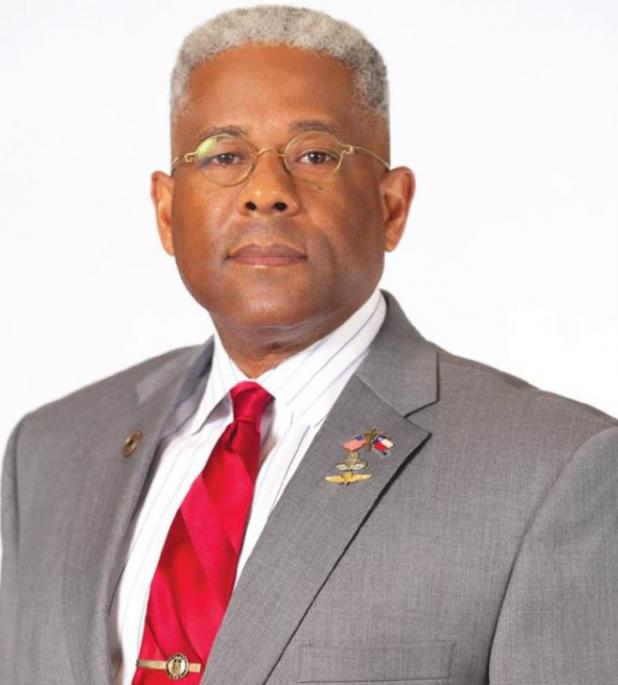 Black History Month: Lt. Col. Allen West
Thu, 02/18/2021 - 12:00am
Faith, Family & Freedom
I met Lt. Col. Allen West at the Young County Republican gala last year. He was friendly, politically savvy and confident. As the keynote speaker, he articulated his conservative ideas eloquently to an audience eager for winning strategies and solidarity. West's most intriguing characteristic at that moment was his humility. He said, "We should always remember that freedom is not possible without a price." It was a welcomed reminder to honor our servicemen and servicewomen. West continued, "So, if you have served our country as a Soldier, Airman, Marine, Coast Guard and as Law Enforcement Agents, please stand so we can give you a round of applause."
As the applause rang loudly throughout the Barclay room at the Young County Arena, West engaged the audience with a sto-ry about the Spartans' defeat of the Persians. He said their victory was attributed to a letter that encouraged the Spartans to stand together. West said the message was, "There would be no surrender. There will be no retreat. It is victory or death." He said that message stands today with the Republican Party--telling the Young County Republicans to refuse to accept defeat.
"This is why the fight for America is right here [in Texas]. It is not just the eyes of Texas that are upon us. It is the eyes of the United States of America. It is the eyes of our forefathers and foremothers that are upon us right now, saying that this is your time to step up. And you must answer that call," West said. "We need you to answer that call and be a beacon so that other people will rally."
Shortly after West's inspirational speech to the Young County Republicans, in July 2020, most Texas State delegates elected him Chairman of the Republican Party of Texas. Previously, he was the Executive Director of the National Center for Policy Analysis in Dallas and was also the former Director of the Booker T. Washington initiative for the Texas Public Policy Foundation. Having a 22-year career in the military and serving in Congress, West naturally transitioned into his current role in politics. The Republican Party of Texas is affiliated with the Negro Republican Party launched by the Union League in 1867 after the Civil War and during the Reconstruction Era. At that time, the primary objective of the Republican Party was to ensure that Party would include the newly freed black slaves in politics. That said, they moved forward with inclusive initiatives. However, the Civil Rights Movement contributed to the departure of many blacks from the Republican Party, with only 8 percent African-American according to a 2016 study conducted by the Pew Research Center.
West left his hometown of Atlanta, joined the military, and became the third of four generations of military servicemen. He earned a bachelor's degree from the University of Tennessee and two master's, from Kansas State University and the U.S. Army Command and General Staff Officers College.
West is married to Dr. Angela Graham-West, a financial adviser. They have two daughters, Aubrey, a physician assistant and Austen, a software sales consultant. He is a NewsmaxTV contributor, Senior Fellow of the Media Research Center, columnist and author. His latest book is titled "Guardian of the Republic: An American Ronin's Journey to Faith, Family and Freedom."
While West has a long list of accolades, awards and decorations, his demeanor makes it evident that he places Christianity at the top of the list along with family and faith. He encourages Texans to share their conservative values with others to expand the Republican Party.
"We need you to go out there and talk about how special Texas is about our faith, about strong families, about quality education, about individual responsibility, about growing our small businesses and entrepreneurship, and about our service to the nation and the great state of Texas," West said to the Young County Republicans. "We were all made for this time right now."