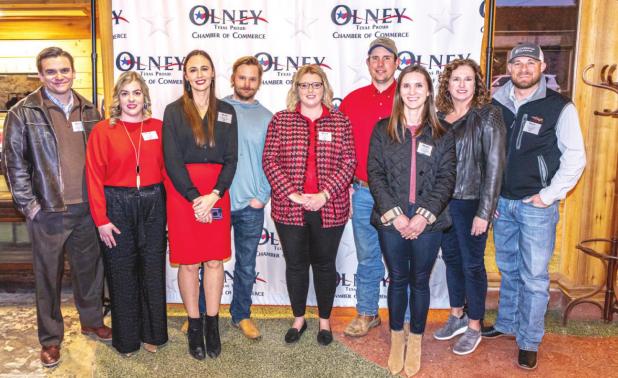 Olney Chamber Meet and Greet
Thu, 03/18/2021 - 12:00am
By:
Will Sadler | Photojournalist
Feb. 25, the Olney Chamber of Commerce held its first Meet and Greet of the year. Taking place at Archer & Gunn Mercantile (located off Main Street downtown Olney) owner Reid Miller was more than happy to host the event.
Deidre Choat-Brown, Olney Chamber Director was present along with the Olney Chamber board members to help make the evening a complete success. When asked about the Chambers very first networking night, Choat-Brown said, "It's a chance for our members to meet each other, exchange information, meet the board members and myself (Choat-Brown) and to just have a good time and socialize."
Dr. Greg Beunger, also known as "The Piano Man", played the electric piano and sang, keeping the crowd entertained. Brazos Communications sponsored the evenings event and provided a drawing for an Echo Dot. They also answered any questions about their fast fiber internet and other services. Hometown Coffee and Tea and The Sassy Heifer Land & Cattle Co. supplied plenty of sweet treats and Charcuterie to the event to make sure the networking night attendees would be well fed.
Choat-Brown says the Olney Chambers next event is on March 9, which will be a quarterly luncheon. This luncheon topic will be over the Chambers memberships and what all they entail. The luncheon starts at 11:30 a.m. and ends around 1:30 p.m. Location will be at the Sassy Heifer located at 1128 West Main St, Olney, TX. For more information on Olney Chamber membership or events please call Olney Chamber Director Deidre Choat-Brown at (940) 564-5445