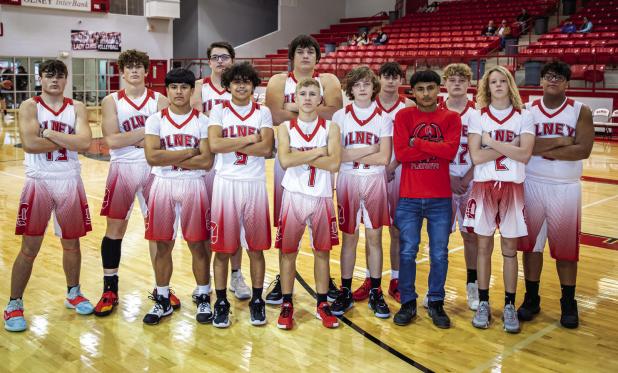 OISD students make area band contest
Olney High School students competed on Dec. 7 in Region band auditions, in which they performed three scales and two songs in front of a panel of judges. Students that were selected joined the Honors Band or the Symphonic Band, respectively.
Results are as follows: Jennifer Martinez - 4th (oboe), 2nd chair symphonic; Taylor Robinson - 3rd (bass trombone), 2nd chair symphonic; Lily Thames - 1st (oboe), 1st chair Honors; Richard Walp - 2nd (tenor saxophone), 2nd chair Honors; Adrian Gonzalez - 5th (baritone saxophone); Jolie Widner - 7th (oboe); Caleb Johnson - 18th (tuba). Along with this, Richard Walp and Lily Thames qualified for the Area competition.
"It's very exciting to make it to Area, especially because the amount of competition that was there but all of the practicing paid off," Lily Thames said.
The Region band concert will take place on Jan. 21 at Tarleton State University in Stephenville. The Area competition will happen on Jan. 7 in Argyle.
"It was disappointing placing so low but with enough practice, hopefully, I'll do better next year," Caleb Johnson said.
Weeks prior, the students competed in District, with Lily Thames winning first place on oboe and Adrian Gonzalez taking fifth place on baritone saxophone.