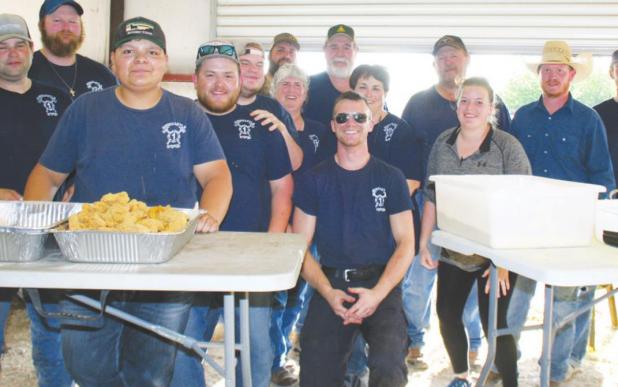 Newcastle VFD Annual Fish Fry
Thu, 04/22/2021 - 12:00am
The annual fundraising fish fry for volunteer firefighters and first responders will be at the Fire hall in Newcastle Saturday, May 1. Your support is needed to help raise funds for the people who are usually the first people who arrive on the scene to save lives.
There is usually an excellent crowd at the event to enjoy the freshly fried fish and donate money that aids with the small volunteer fire stations' sustainability. At the 2019 fish fry fundraiser, Newcastle Volunteer Fire Department Chief Gary Bohannan explained the significance of community support.
"We usually have a good turnout every year. It takes everybody and everything to keep these small stations going. We took over the fish fry fundraiser a few years ago to help with the Firehall maintenance. The county helps us out when they can, but you still need other resources to keep it going; especially when there is a big fire season," Bohannan said
Sometimes it is easy to forget about the sacrifices made by the people who risk their lives for our safety. Consider attending this event to give an encouraging word to the firemen and first responders. There are approximately 50 volunteer firemen on the Newcastle V.F.D. Roster who are on standby.
Bohannan said regarding the 2019 event, "It's a lot of community effort to put on this fish fry. We appreciate the community for supporting us, and we look forward to helping them any way we can."
Newcastle Fire Hall 5 p.m. - 7 p.m. on May 1. $10 for adults and $5 for kids 12 and under (under 3 eat free).