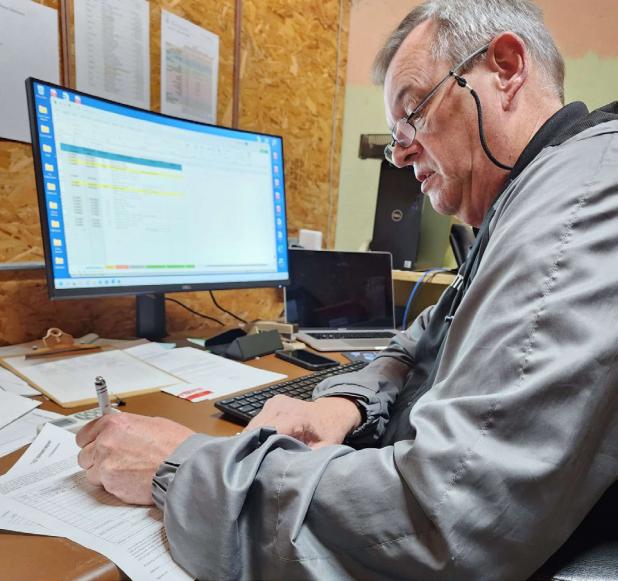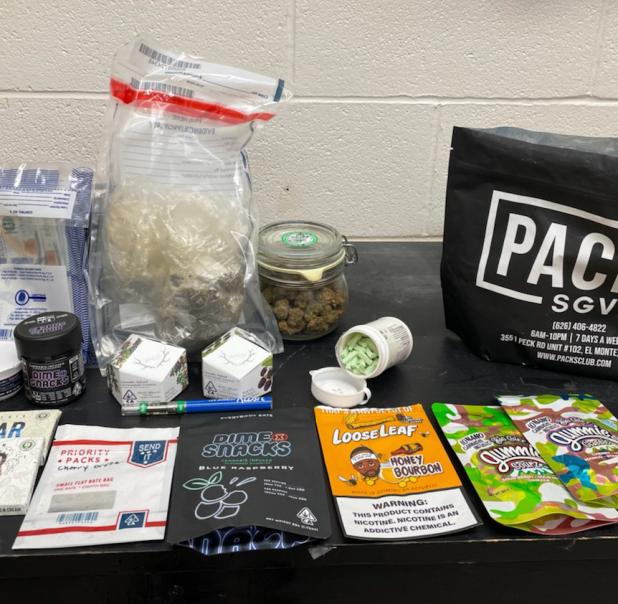 Interview: Olney Police evidence consultant John Vasquez
Thu, 12/01/2022 - 12:00am
Three days a week, John Vasquez conducts a real-life version of "CSI: Olney" in the evidence room in the Olney Police Department, making sure that officers have properly processed and tracked evidence collected at the city's crime scenes.
Mr. Vasquez, a consultant and four-time president of the Texas Association of Property and Evidence Inventory Technicians [TAPEIT], has worked with the Olney police department for about 2-½ years, training officers to package everything from tiny baggies of drugs to guns to DNA evidence - so that it will stand up in court. That process has become more crucial as OPD's caseload rose from about 300 to 1,000 cases per year.
Mr. Vasquez admits to being a taskmaster but said he has "good support" from Olney Police Chief Dan Birbeck.
"Evidence should tell the story of the crime. It should not tell the story of the department," Mr. Vasquez said. "I sent stuff back [to the officers] all the time. If you're missing the small stuff on the little cases, you're going to miss it on the big cases. If the defense can't attack the facts they will attack the evidence." Mr. Vasquez is a former U.S. Air Force security police officer who worked for the Office of Special Investigations - the Air Force's version of the FBI. After the military, he investigated lawyers for the Texas State Bar Association, then managed evidence for the Fort Worth and Wichita Falls police departments. He started consulting about a decade ago and now travels the state auditing police evidence rooms.
The Enterprise caught up with him at the OPD's evidence room recently to chat and watch him process evidence.
Enterprise: How many pieces of evidence do you have in the OPD evidence room, and what do you do with them?
Mr. Vasquez: We've got 622 line items. The officer … packages it, seals it [with a heat sealer] and tamper- proof tape, sticks it in the evidence locker and then fills out the chain of custody form on the back. This is tamper-proof tape. When you try to tear this tape when it's not on this seal, it just breaks off in pieces. It's really easy to tear off. So if somebody tries to get in the bag and the seal is broken you know that they made an attempt to get in there. When I get it, I fill in this line [that] will have the actual storage location.
We send our drugs to the DPS Crime Lab in Abilene. We send our toxicology which is the blood evidence and DNA evidence to the DPS Crime Lab in Lubbock. We have some computers that we send off to the U.S. Secret Service Lab in North Texas for forensic analysis. They'll go in and check the hard drive.
Q: Have you ever had someone try to tamper with evidence?
A: There was a lab tech at one of the Texas crime labs. His job was to take care of the evidence. When they were getting cocaine, he was switching it out for sugar. And he ended up getting caught doing it. … he walked out with a bunch of coke.
Q: Do you have cold cases here?
A: Yes we do. We have a manslaughter case. I don't know if anybody has ever been convicted but we still have the evidence here. By law, if a person is convicted we have to keep that evidence until they die or their prison sentence is complete. So if somebody gets a life sentence, we have to keep that.
Q: How this field has changed since pre-DNA times?
A: Years ago … the only thing that they could do with blood was determine if it was animal or human. Touch DNA has come around in the last four or five years and what they are saying is you could walk past and touch something and leave DNA. So they can extract DNA from that. It's really gotten to the point where science has taken over the criminal justice portion of it.
Q: Is that a good thing?
A: Yes for both sides. A guy in New York City was convicted of sexual assault and sentenced to … years in prison. He professed his innocence from day one. His attorneys were trying to get the NYPD to send certain evidence off to the lab as the years progressed because of the capabilities of DNA. NYPD always said we can't find the evidence. Well, I received a call from The Innocence Project. There were four of us nationwide that they contacted to ask us if we would be involved in reviewing the [case]. "We reviewed Evidence Room SOP of NYPD and compared to depositions of NYPD personnel being sued and gave our expert opinions. He was awarded $15m, which could never replace 15 yrs of confinement. They found the DNA and he was exonerated. He had sat in prison for 15 years for a crime he didn't commit."